Hurricane Update from October 2016:
We received an important update from Ti Goave. Pastor Brucely distributed food to several hundred families yesterday. The response was tremendous! Because of the offerings you just sent, families received hot meals and food to bring home to their families! Thank you for making this distribution possible!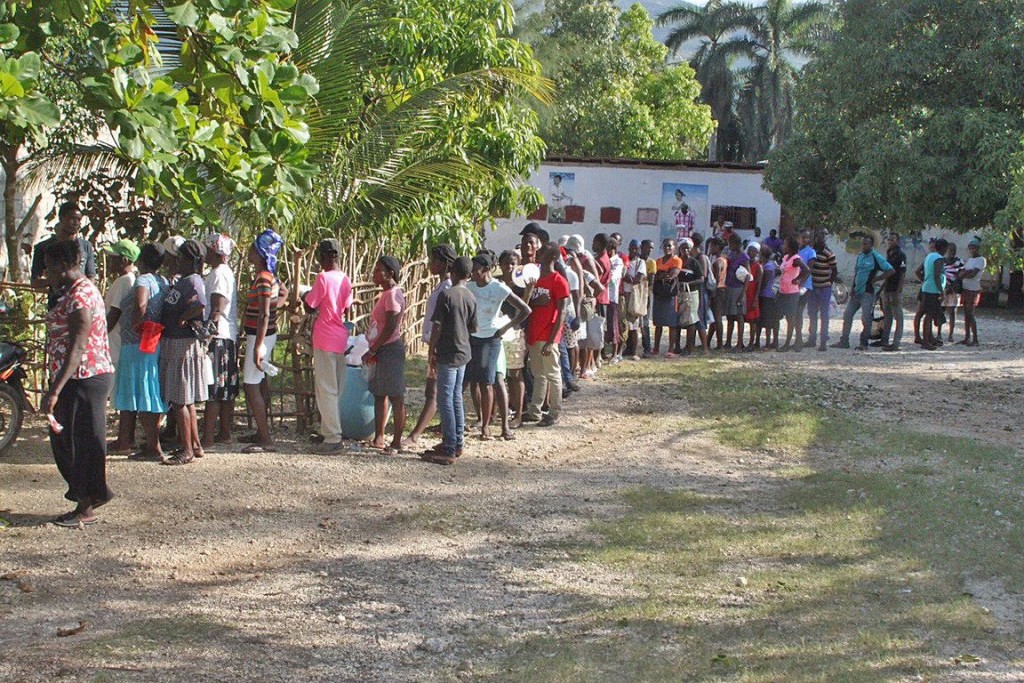 Mrs. Brucely and her crew of cooks fixed meals for people who are in the most critical state. Junior attended the distribution. He spoke to some people who were trapped in their homes because of the storm surge. He spoke with one man who said the water in their home nearly reached the ceiling! They thought they were going to die. They were able to make it to the roof of their house with their children. They had to wait there until the water receded before they could escape. These people had not eaten in days!
For those who are able to prepare their own food, Pastor Brucely distributed beans, rice and oil. The stress and fatigue could be seen on everyone's face. Today, these families are resting because of your support!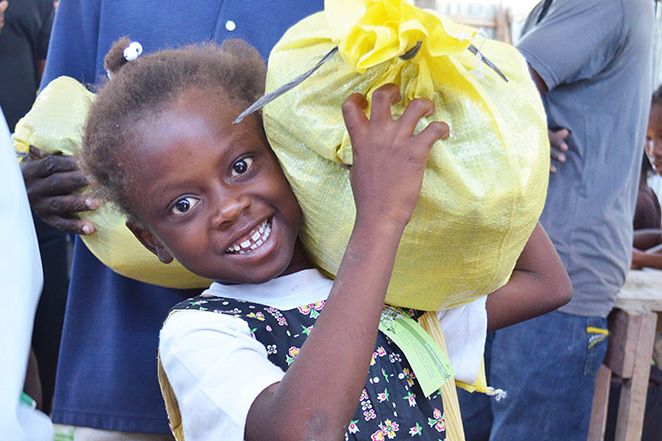 The relief effort is far from over. Pastor Brucely noted that most of the banana trees in the area were ruined by the storm. Bananas are a key staple in Haiti. It is one of the few crops that Haiti is able to grow in ample supply. It will take until next year before the next crop of bananas are ready.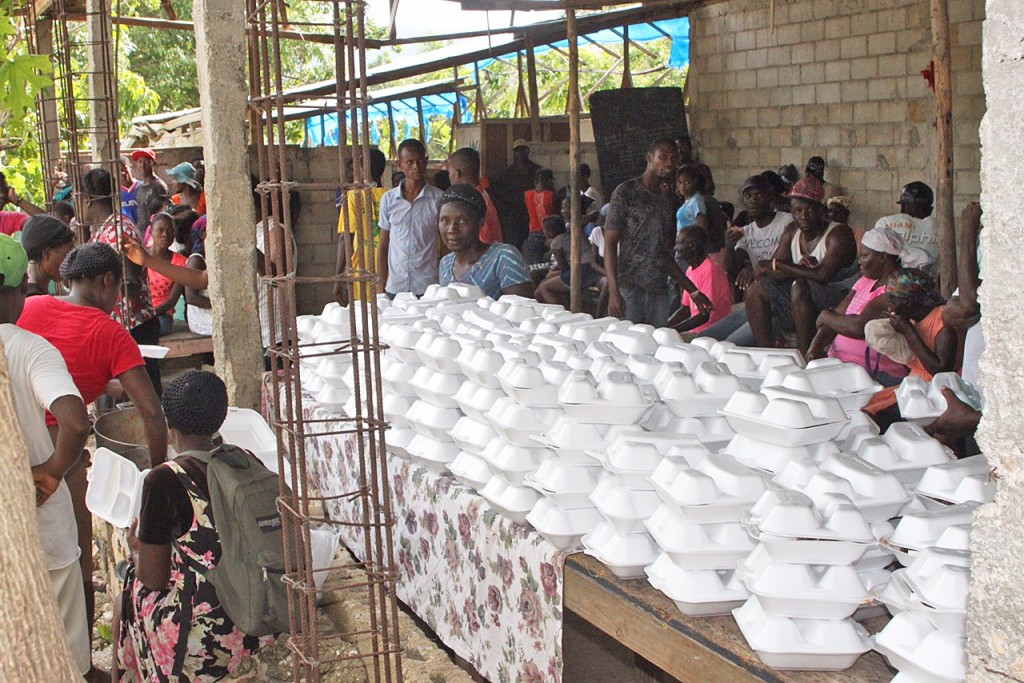 Pastor Brucely asked us when the next distribution will be. As you send your support, we will forward the offerings to Haiti to be used as quickly as possible. 
You can give on our website at http://missiontohaiti.org/donation If you have any questions, please do not hesitate to email us or call us at (305) 823-7516. Thank you!
Note: The death toll has risen to almost 900 in Haiti following the devastation of Hurricane Matthew.
Thank you for your help!
God bless you,
Bill Nealey Jr. – Executive Director
Mission To Haiti is a ministry that meets the spiritual and physical needs of the people of Haiti. The island faces great spiritual needs and crippling poverty. On January 12, 2010, a magnitude 7.0 earthquake struck the country killing 300,000 and leaving 1.2 million people homeless. Mission To Haiti is on the front lines of helping these people.
Please visit www.missiontohaiti.org to discover how you can help.